It's beginning to sound a lot like Zeppelin. Look what's in Santa's sack, boxes of Led Zeppelin. Countdown the 12 days of Christmas, one Led Zeppelin album at a time: from Led Zeppelin I up to The Complete BBC Sessions.
Listen Text and Win…
A different Zep album, every day from Monday, December 12th to Friday, December 23rd. Here's the schedule for the text giveaways: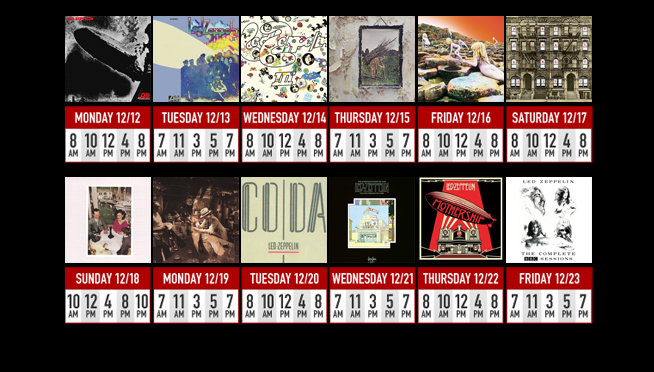 Then on Saturday, December 24th, it's a 4-hour Led Zeppelin special from 6 to 10pm Christmas eve on 97.9 The Loop – Chicago's Led Zeppelin station since 1977.