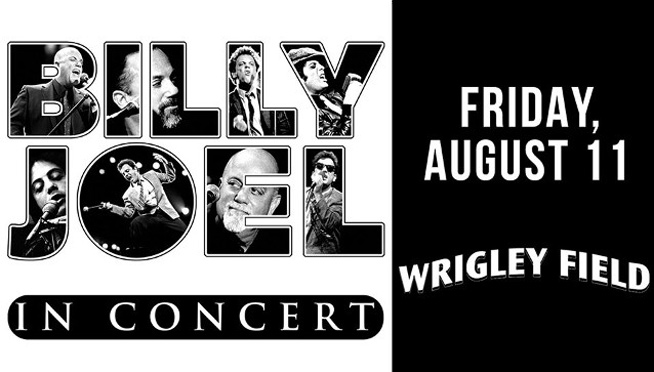 Win Tickets Scroll down below for your chance to win!
4th times a charm! Legendary musician Billy Joel is set to perform at Wrigley Field for the fourth time in a row on August 11th!  Tickets go on sale Friday, January 13th @ 10 a.m. here!  The last 3 shows were sellouts, so it's a hot ticket! Get an extra chance at tickets and win your way to the show!
Throw your name in the hat below for your shot to win your way in!
Check It Out
Get psyched for the show and check with Billy's 2017 Concert Announcement!