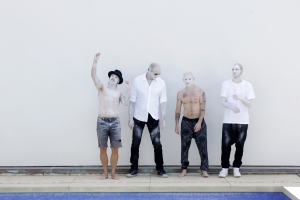 THE UNITED CENTER – CHICAGO
After an immediate sell out of one night, The Red Hot Chili Peppers will be playing a second night at The United Center on July 1st! Tickets go on sale here today, November 11th @ 12 p.m.
By The Way – if you don't want to buy tickets, we've got your way in! You could snag a pair of tickets for FREE! Just enter your Loyal Looper information here!
Check It Out
Listen to "Go Robot" to get pumped for the show!