1. Half of Queen (Brian May and Roger Taylor) started in a band called Smile, which broke up in 1970. They only recorded six songs, and those didn't officially turn up on a proper release until 1982.
2. The Queen crest was designed by Freddie Mercury, and it incorporates the zodiac signs of all four band members.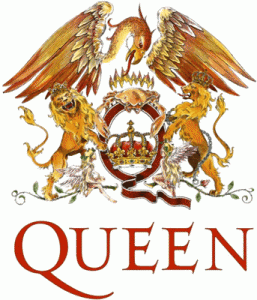 3. Freddie Mercury had a recorded range of three (almost four) octaves. His range is topped by an elite group of rockers, including Paul McCartney and Aerosmith's Steven Tyler.
4. The video for "We Will Rock You" was shot in Roger Taylor's backyard.
5. "Under Pressure" wasn't planned in advance. David Bowie happened to be using the same studio as Queen while they were working on Hot Space. They decided to work on a song together, with Mercury and Bowie writing around that indelible John Deacon bass line.
6. Freddie Mercury wrote "Crazy Little Thing Called Love" while soaking in the bathtub.
7. Michael Jackson talked Queen into releasing "Another One Bites the dust" as a single. The band hadn't even considered it as an option.
8. The video for "Bohemian Rhapsody" was recorded in four hours.
9. Freddie Mercury's last appearance in front of an audience was at the Brit Awards in 1990. He died in 1991.
10. A species of yellow flowers was named after Freddie Mercury after he died.