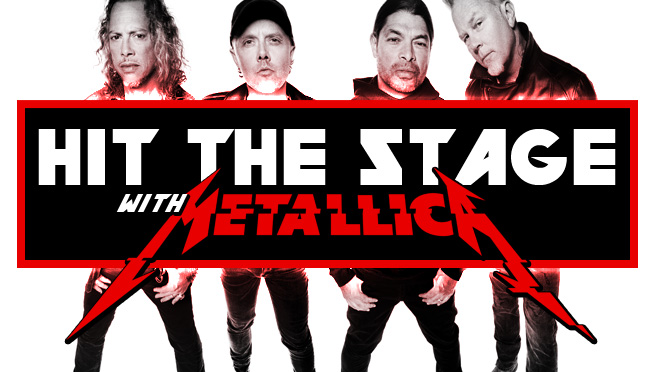 Update (4/3/17): Entries are closed. Check back later this week for your chance to vote on which bands move on to Metallica.com!
___
Play on the same stage as Metallica in five cities as the opening act on select WorldWired tour dates this summer!
Metallica's looking for some amazing bands from five different cities, and the Loop's helping them identify the best from Chicago. 10 finalists, including 2 from Chicago, will make it to the final voting on Metallica.com. The final winner must be available to play ALL five shows:
May 19 – Foxborough, MA – Gillette Stadium †
June 4 – St. Louis, MO – Busch Stadium †
June 14 – San Antonio, TX – Alamo dome •
June 16 – Dallas, TX – AT&T Stadium •
June 18 – Chicago, IL – Soldier Field •
• Support from Avenged Sevenfold
† Support from Volbeat
The opening band will be the first of three on for these five stadium shows, either before Avenged Sevenfold or Volbeat on each night. Metallica will help pay for you, your band and your gear to go from your home city to Boston (Foxborough, MA) to start the tour, and to all the other tour dates and back home! Every one of these shows will be sold-out and a once-in-a-lifetime experience!
(HERE'S THE FINE PRINT)
Must be able to play all 5 shows with the same band and crew personnel.
The tour will help cover your travel/gear expenses within reason
We reserve the right to review the results of the poll to ensure that everyone is voting fairly.
You must follow directions and rules provided to you by Metallica management, crew and venue/band security. Please be considerate of the staff and other bands; proper conduct will be expected.
Metallica management & crew reserve the right to send you home for any reason at any time.