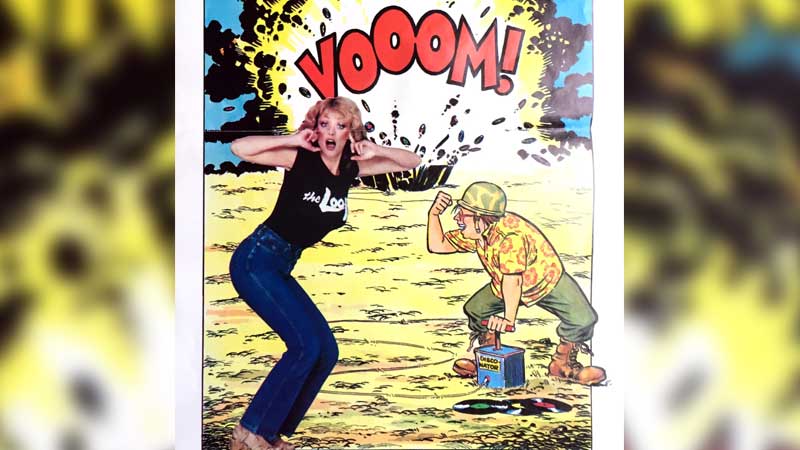 Loops #1
July, 1980
$.50 cover price
This rare, out-of-print, magazine-sized comic book was produced by Rock Comix in 1980.
Sure, it's no X-Men #1, but it does have comic book versions of the 1980 Loop airstaff: See Steve Dahl take on the malevolent menace of Discoman! Behold, as Mitch Michaels gets juiced by the evil Juanita Brian! Stare in slack-jawed wonder as Sky Daniels travels to the stars to get in the middle of a winner-take-all battle between Ronald Ray Gun and Jiminy Carter!
Plus: a bonus pin-up of Rolling Stone Keith Richards (complete with his name embarrassingly misspelled)!