Led Zeppelin – "Complete BBC Sessions"
(released 9/16/16)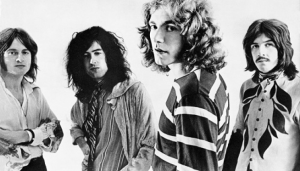 The "BBC Sessions" disc came out in 1997, featuring stuff from very early sessions with the band (1969), a London concert from 1971 and, on a rare third disc, interviews from 1969, 1976, 1977 and 1990.
Just last year, the "Complete Sessions" added eight previously-unreleased recordings from 1969 to the original "BBC Sessions."
The most interesting song on the "Complete" reissue is "Sunshine Woman," a never-before released lost track. This recording was so lost, the version on "Complete" was originally recorded off the radio.
Album sales -2 million
Chart position (1997)-12
Chart position (2016)-21